What powers our Service
Did you always dream of spending your summer vacation on a golden beach with beautiful, pure, azure water? But, do you feel that it is quite difficult to find and get to such a wonderful destination?
Now you can make your dreams come true and travel from the Airports in Barcelona (BCN, GRO) to Lloret de Mar!
---
Technology
Integrating our technology into the real world travel ecosystems across the globe.
---
Data
We connect you with the vehicle that you need, via extensive industry data gathering.
---
Flexible solutions
Comprehensive and holistic support for your travel planning and convenience
Buses from Malgrat de Mar and Lloret de Mar to Barcelona – a convenient way to travel the coastline
The east coast of Spain is known for a plethora of beautiful towns and villages, with breathtaking beaches, active nightlife and wonderful historical monuments. Yet, travelling through it might be strenuous. You need to adjust to trains or regular buses, and you're bound to sit with strangers for hours, while risking running late due to traffic or numerous mandatory stops. But it doesn't have to be a problem – hire a bus to take you from Malgrat de Mar to Barcelona, or any nearby city, and enjoy the convenience of private transportation in our comfortable, modern buses that will take your travelling experience to a new level.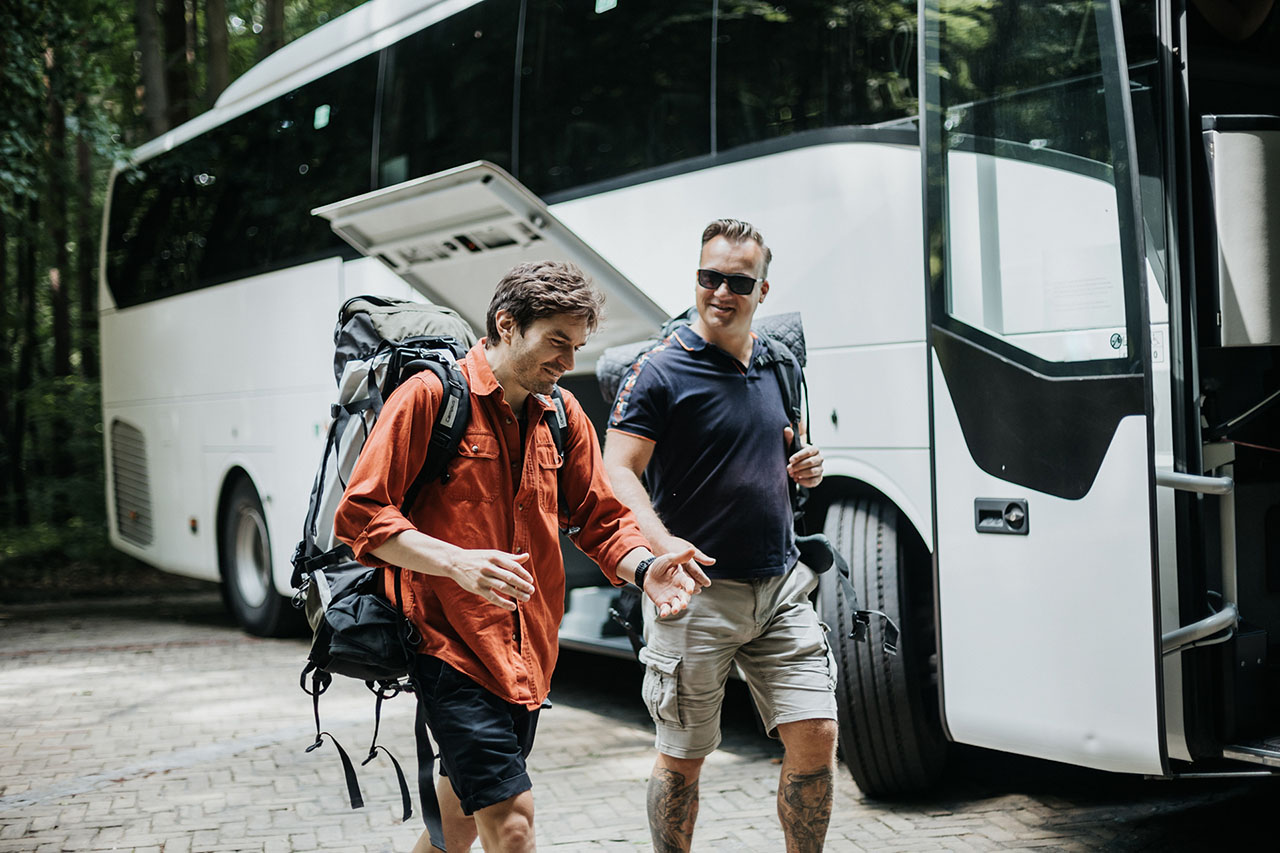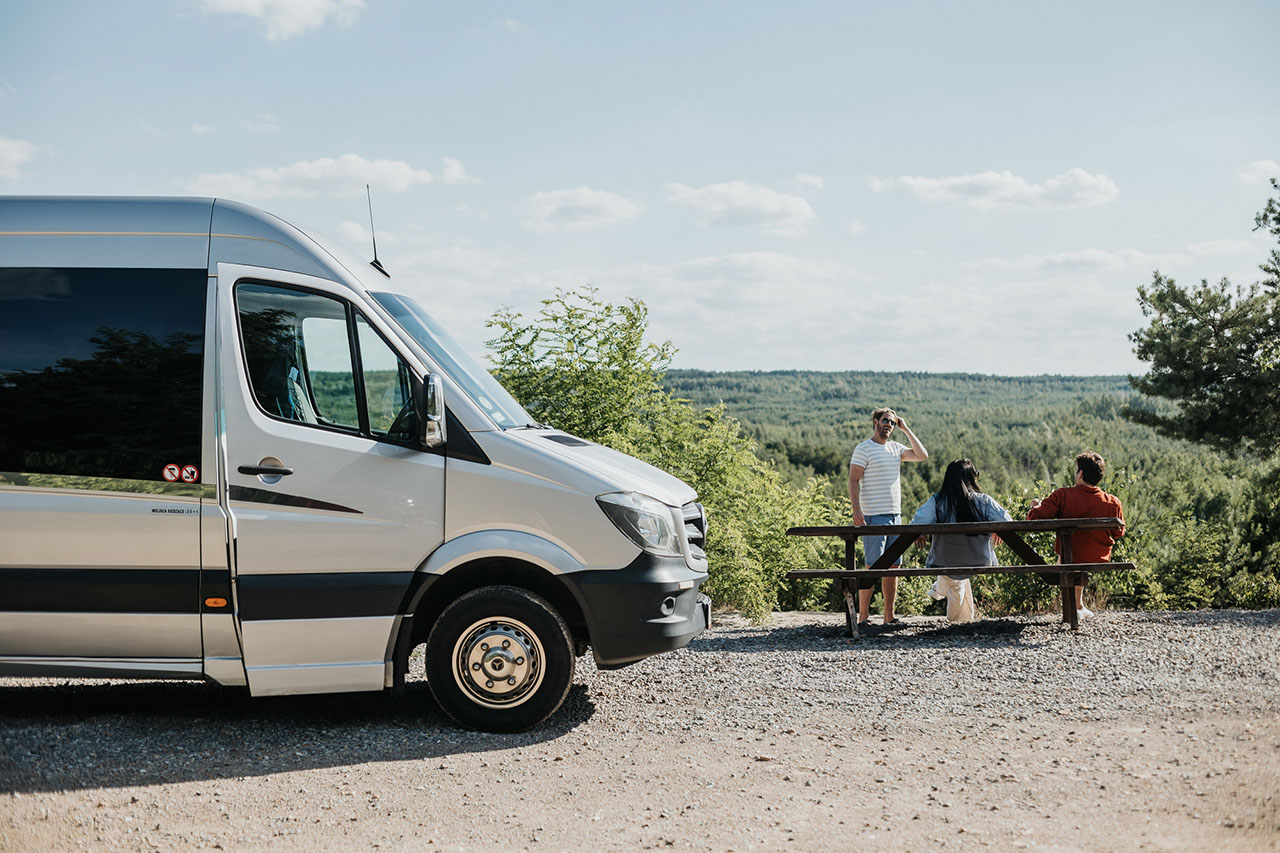 Why should you choose our Barcelona to Lloret de Mar transfer?
In Volubus, we understand that your vacation experience is built since the beginning of your journey. As such, transportation is an integral part of it. Therefore, we aim to provide you with top-notch services that will let you enjoy your vacation as you had never before. All our transfer buses from Barcelona to Lloret de Mar are equipped with AC to protect you from the well-known Spanish heat. We also provide you with free Wi-Fi, in-bus toilets and state-of-the-art seats. On our buses, you will be able to fully focus on enjoying the views, making the travel an addition to your memories, rather than a nuisance!
Buses from Lloret de Mar to Barcelona Airport – tailored to your needs
Our fleet consists of all sizes of buses, starting with minivans and ending at maxi coaches. This means that we are prepared for groups of any size. Group transfers from Lloret de Mar to Barcelona Airport are not a problem to us, and we are ready to aid you on special occasions, such as:
• weddings
• corporate events
We will surely fulfill your needs – all you need to do is complete the booking form by filling in all the details – don't forget to write something in the requests section, if you desire a more complex service. So, what are you waiting for? Get down to booking your transport right away!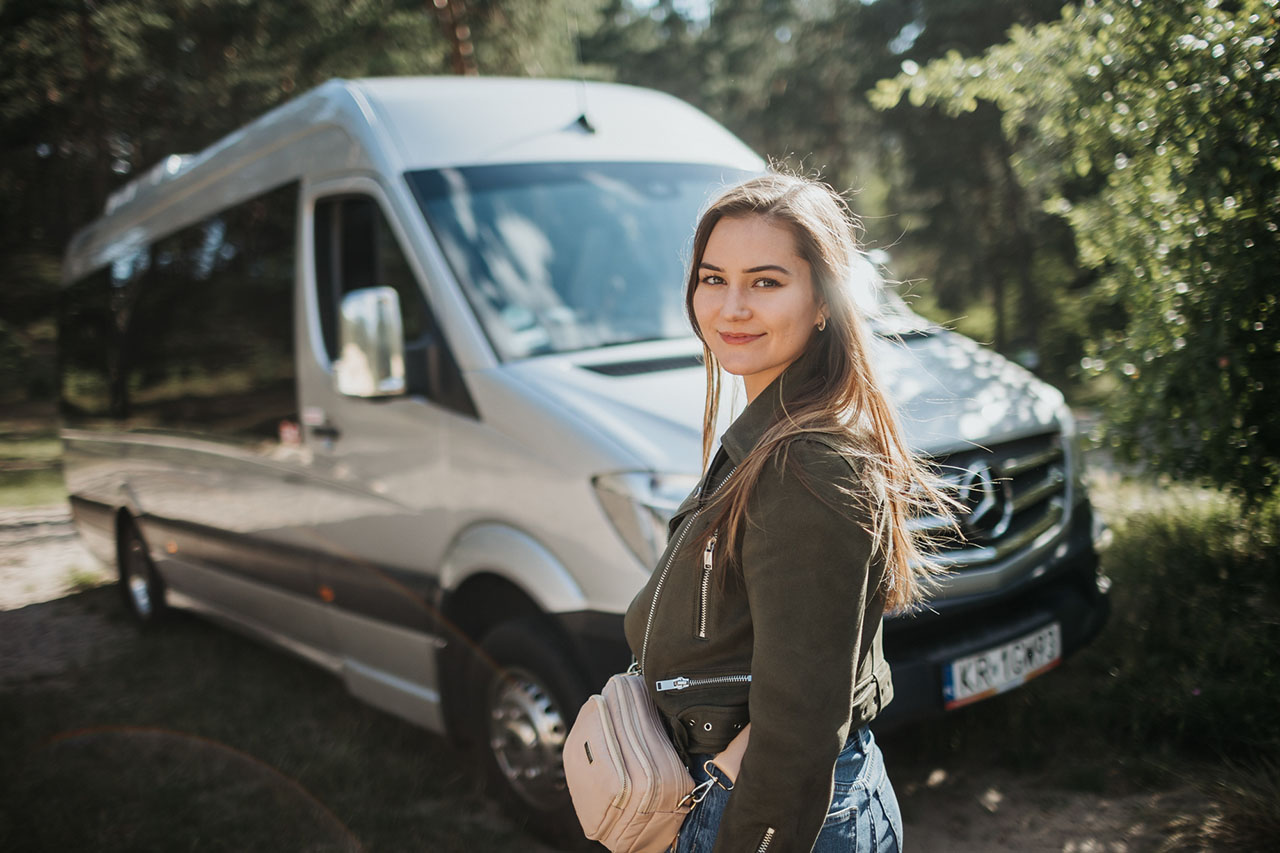 Minibus
For up to 15 passengers
Mini Coach
For up to 25 passengers
Midi Coach
For up to 35 passengers
Maxi Coach
For up to 36+ passengers
Any questions?
Don't hesitate to contact us.