What powers our Service
Hiring a bus from Dublin to Kildare is a flexible way for large groups to experience the rich picturesque landscapes, legends and histories of Ireland.
In this article, we'll delve into the ins and outs of bus trips between Dublin and Kildare. For those unaware, Kildare boasts wonderful sights such as the ancient Kildare cathedral and the National Stud & Gardens, showcasing Ireland's equestrian heritage. Read on for more details about hiring a coach to and from Kildare. 
---
Technology
Integrating our technology into the real world travel ecosystems across the globe.
---
Data
We connect you with the vehicle that you need, via extensive industry data gathering.
---
Flexible solutions
Comprehensive and holistic support for your travel planning and convenience
Hire bus from Dublin Airport to Kildare
Located just 60 kilometres away from Dublin, Kildare is well connected to the Dublin airport. Transits to and from the airport take about an hour, but this can depend on the weather and traffic conditions. 
Airport Transfer from Dublin to Kildare
Having a pre-arranged minibus waiting to pick you up at the airport is the quickest way to start your Irish adventure with flying colors. No need to worry about navigating public transport or taxis. With Volubus you can rely on comfortable door to door delivery for your entire group. 
Bus from Dublin to Kildare village
Kildare Village, renowned for its boutique outlets and designer brands, is a must-visit for luxury shoppers. The Kildare village is easily accessible by a direct bus from Dublin along a picturesque countryside road. The bus journey itself is both comfortable and scenic, setting the tone for a delightful day ahead.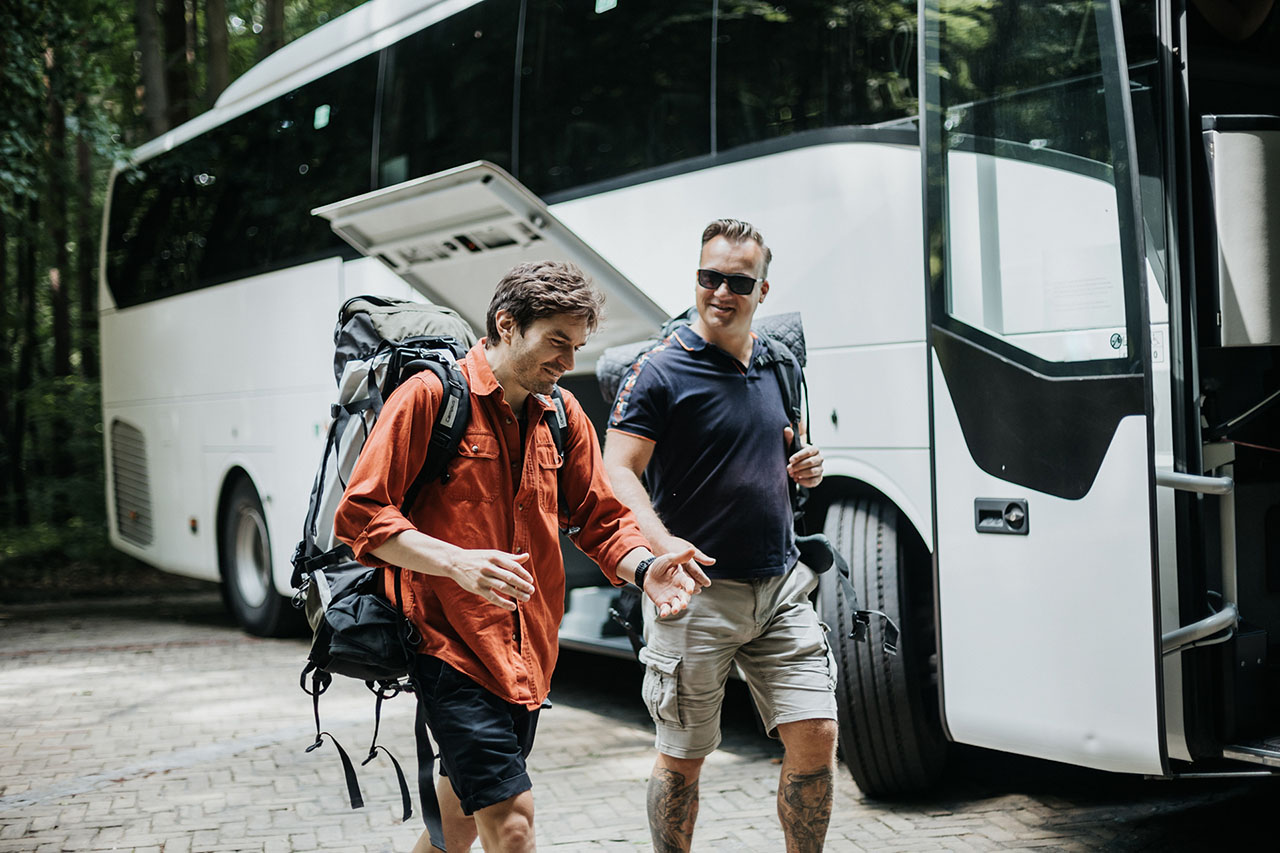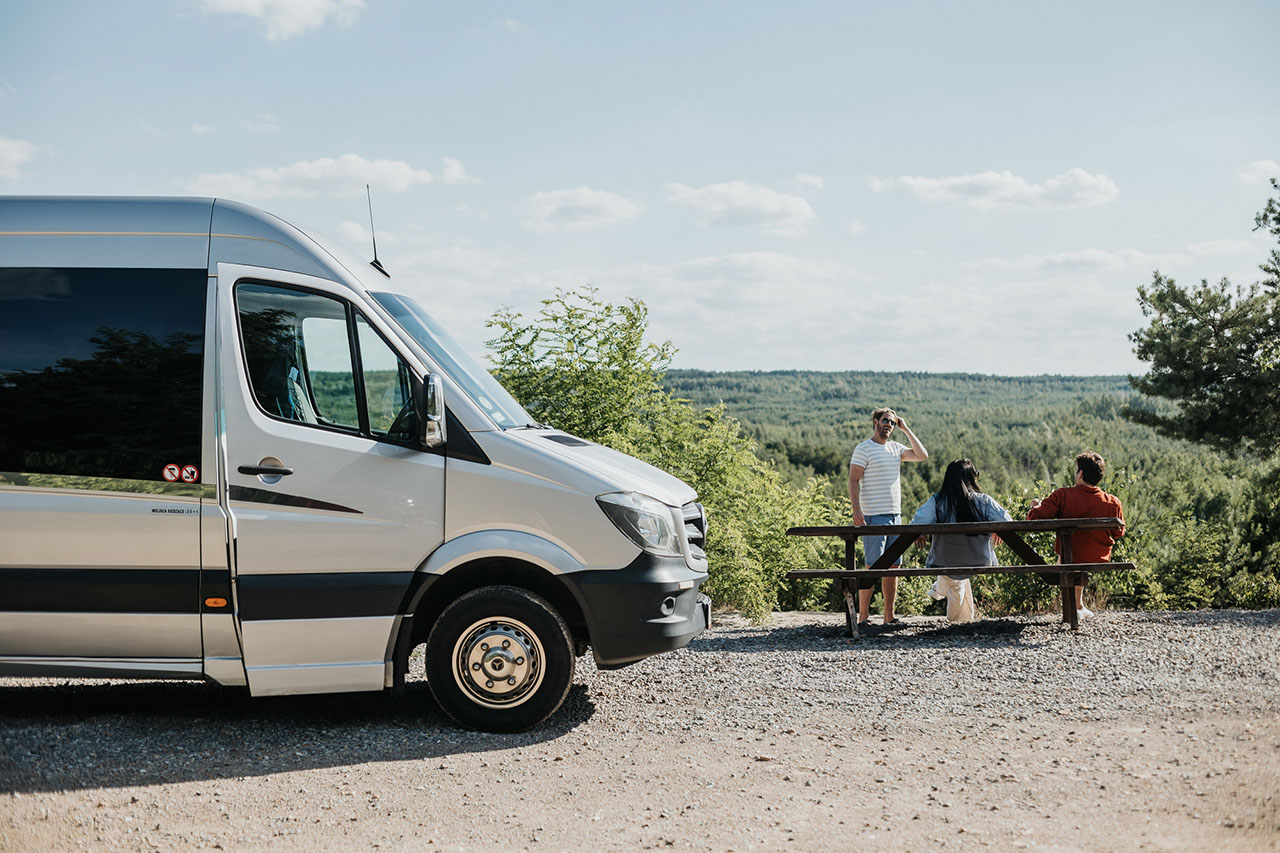 Kildare to Dublin private minibus transport for groups
Whether it's for weddings, corporate events, birthday celebrations, or other special occasions, coordinating transportation for all attendees can be a challenge. In Kildare, opting to hire a minibus offers an efficient and hassle-free solution for group travel during such events.
What are the advantages of hiring a minibus around Kildare?
Hiring a private minibus for your group presents multiple benefits which include:
• Flexibility – travel by your own schedule. Arrange breaks and sightseeing stops at your leisure
• Affordability – with a fixed minibus price, the larger your group, the lower the cost per person becomes
• Bonding experience – sharing the journey helps groups spend quality time in laughter and conversations 
Coach hire Kildare – group tours around Kildare 
Group bus tours in Kildare provide a fantastic opportunity to discover the region. Offering more adaptability to larger groups than trains or cars, buses ensure a unique and unforgettable journey for all participants.
What can you see around Kildare by bus?
The region of Kildare boasts a diverse cultural and historical heritage which is best explored by bus. In particular, it is home to Ireland's largest and oldest equestrian farm, a gorgeous medieval cathedral and more historical sites.
• Kildare Village – a collection of luxury outlets that provide a unique shopping experience
• Kildare Cathedral – a splendid Gothic cathedral that dates back to the 13th century
• The National Stud & Gardens – a haven for horse enthusiasts that showcases Ireland's equestrian heritage.
Hiring a bus in Kildare in a nutshell
Hiring a bus in Kildare offers an affordable and flexible way for large groups to explore the stunning local scenery. Contact Volubus for up-to-date information about everything you need to hire a bus to and from Kildare.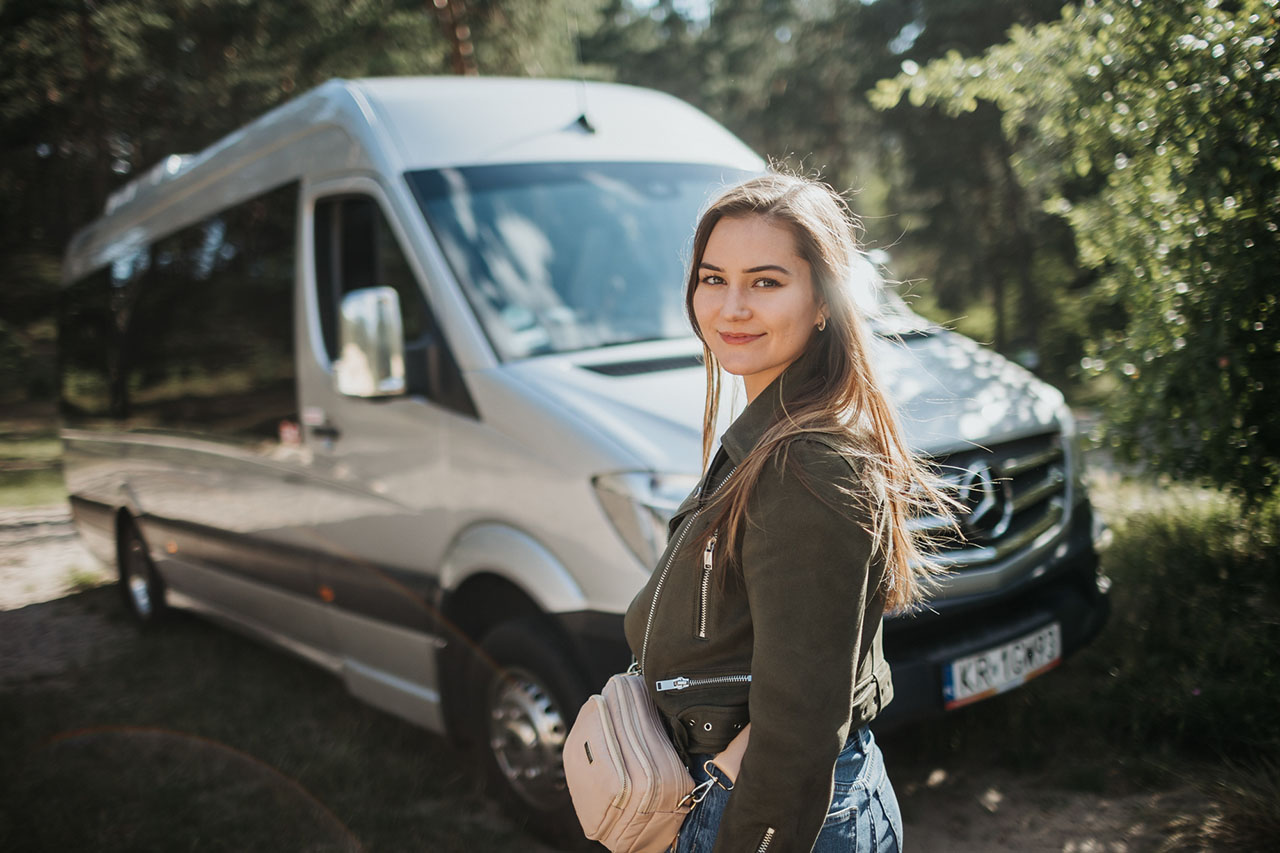 Minibus
For up to 15 passengers
Mini Coach
For up to 25 passengers
Midi Coach
For up to 35 passengers
Maxi Coach
For up to 36+ passengers
Any questions?
Don't hesitate to contact us.