What powers our Service
Hiring a private bus from Dublin to Cork is one of the most comfortable ways to experience the lush green landscapes, monolithic sites, and Gaelic heritage of the Irish Southwest. Cork is Ireland's second-largest city and one of its main tourist attractions. In this article, we'll discuss the best ways to get to Cork from Dublin Airport by bus, especially for bigger groups which may be looking to hire a private coach.
---
Technology
Integrating our technology into the real world travel ecosystems across the globe.
---
Data
We connect you with the vehicle that you need, via extensive industry data gathering.
---
Flexible solutions
Comprehensive and holistic support for your travel planning and convenience
Dublin Airport to Cork Bus
Cork is located about 260 km away from Dublin airport. The average travel duration with a bus is 3 hours. Dublin and Cork are excellently connected with over 50 direct and indirect buses connecting the two cities, there is a bus almost every hour. The ticket price for a single adult is about €15.
Direct airport transfers from Dublin Airport to Cork
While buses from Dublin airport are well connected to Cork and getting on one isn't that much of a hassle, bigger groups will undoubtedly enjoy more of the flexibility of a direct airport transfer. The main benefit is that your entire group will have guaranteed seats and a bus that follows your schedule. Arrange an airport transfer with Volubus.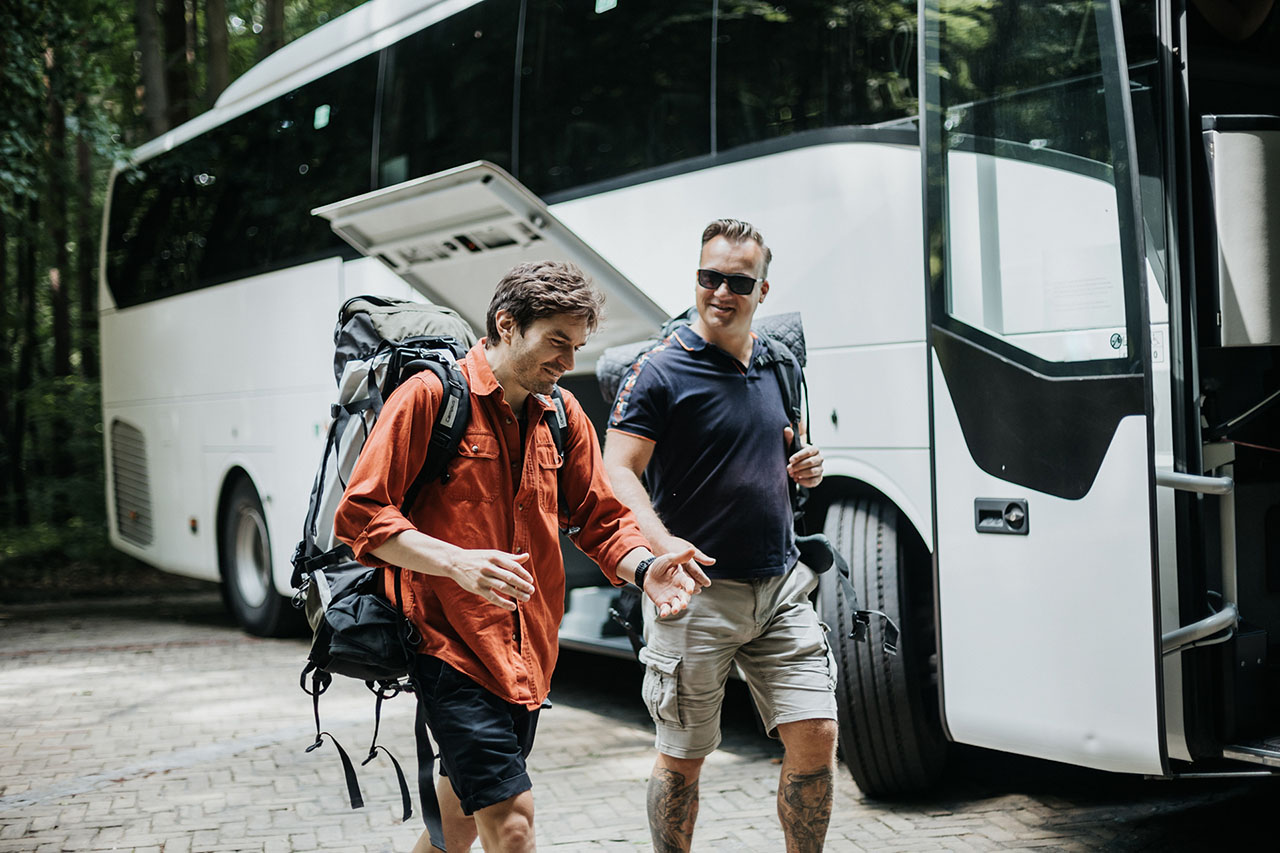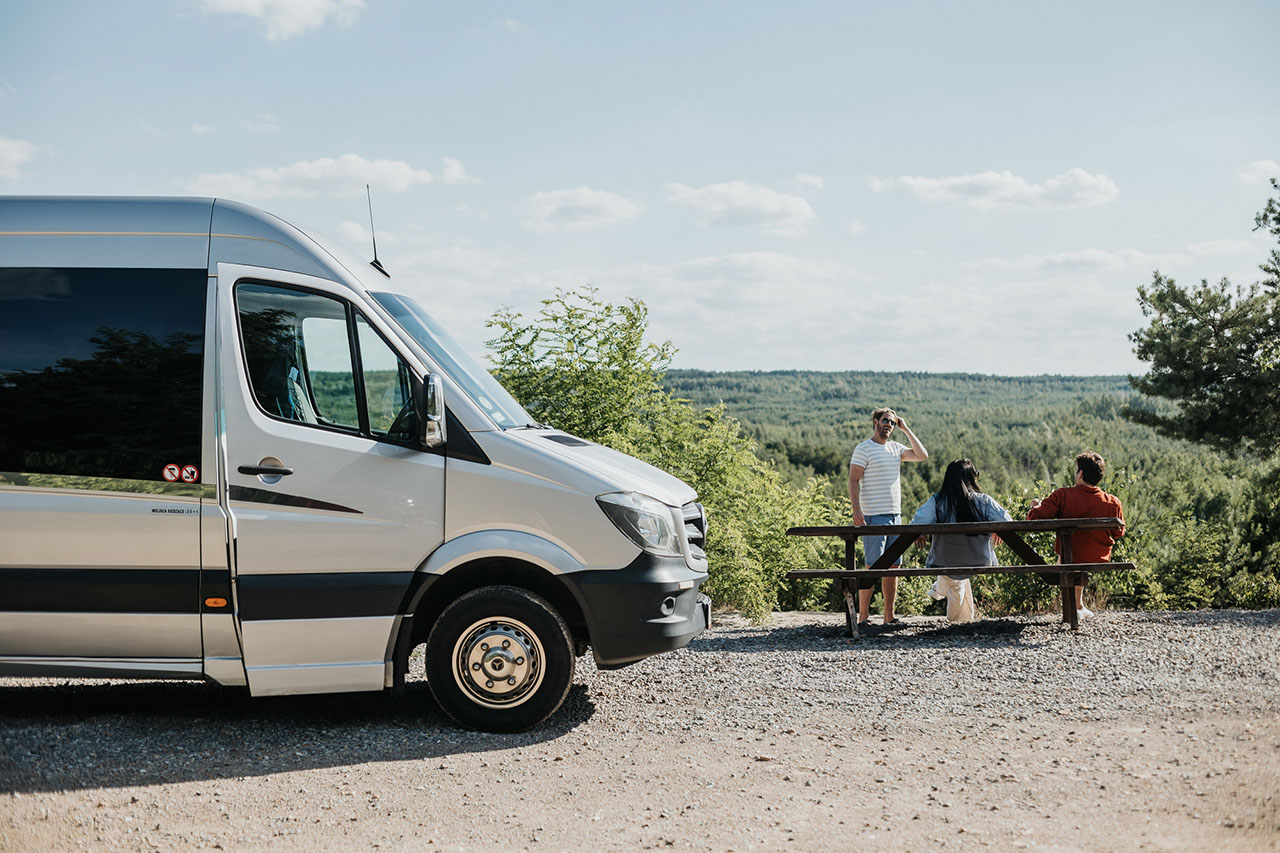 Mini Bus Hire Cork: Small Group Travel Solutions
Large groups face difficulties in organizing and coordinating their travel arrangements. Hiring a minibus to take you around Cork, regardless if you are going sightseeing or have a planned event, is an excellent idea.
What are the advantages of hiring a private bus?
A private bus gives groups unparalleled flexibility and command over their journey as they can stop and see sights at leisure. Moreover, hotel arrangements become easier as everyone arrives at the same time. Lastly, sharing a trip as a group is a bonding experience. Hire a private minibus with Volubus.
Coach vs. Mini Bus in Cork?
A coach and a minibus largely offer the same benefits, but a coach is a step up in terms of size, comfort, and price. However, the biggest factor that you should consider is the seat capacity that you need.
Volubus offers:
Mini bus – 15 seats
Mini Coach – 25 seats
Medi Coach – 35 seats
Maxi Coach – 55 seats
What's there to see in Cork?
Being Ireland's second-largest city, Cork has a bunch of touristic sites bundled together. You can check out the English Market, Fitzgerald Park, and the Gaol, which is Cork's historical museum. Besides that, Cork is the starting point for the Wild Atlantic Way, which is a 2,500 km trail around Ireland's coast with stunning coastal views.
Bus travel from Dublin to Cork in a nutshell
Cork and Dublin are excellently connected by bus with buses departing almost every hour. The journey itself takes around 3 hours but it's well worth it, as Cork has an abundance of things to see and do. Larger groups may be interested in hiring a private bus with Volubus to maximize their comfort and efficiency.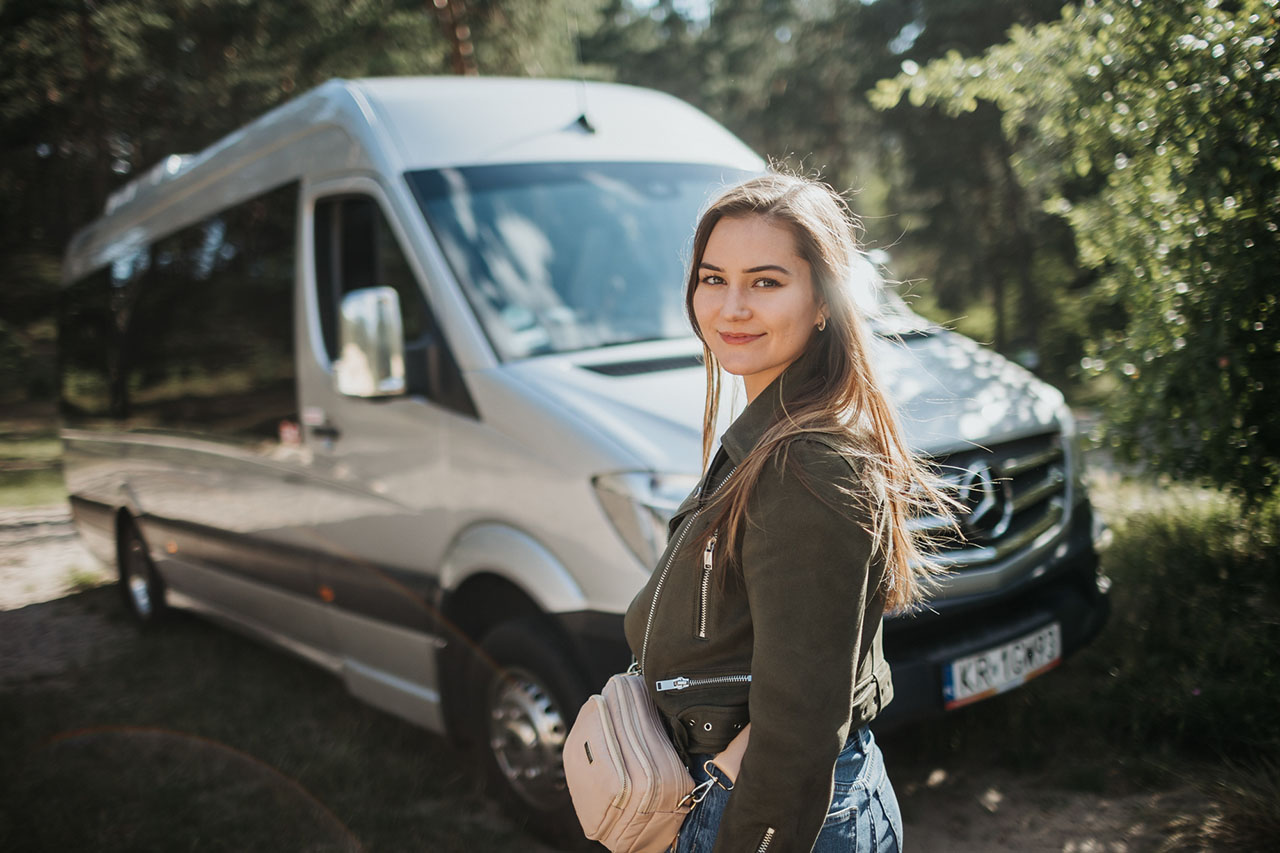 Minibus
For up to 15 passengers
Mini Coach
For up to 25 passengers
Midi Coach
For up to 35 passengers
Maxi Coach
For up to 36+ passengers
Any questions?
Don't hesitate to contact us.